Maps

The following maps are those which has been included on the server. This maps can be changed on the future with Updates. You can access to more maps information inside the game on the HelpGuide menu.
Maps that were used for the Beta release.



Default Zone

This is the initial map. You will find monsters for beginners, and you can teleport to Elvine or Aresden by following the path.







Elvine & Aresden

This are the two cities of the game. You can teleport to Dungeon, Middleland and Promiseland from this map, plus Shop, Warehouse and CityHall. The map has beginner and medium level pits.








Shop

Each city has a Shop. You can find the Shop Keeper and Blacksmith Keeper for buying items; the Sorcerer to buy Magics and the CityHall Officer for other options.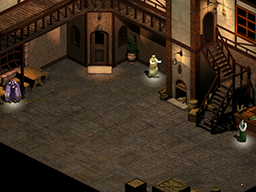 CityHall

Its a shared map between both cities, the teleport is on the center. In it, you can find the Guild Officer, the Warehouse Keeper and the Event Officer. It can be used for trading items with both cities.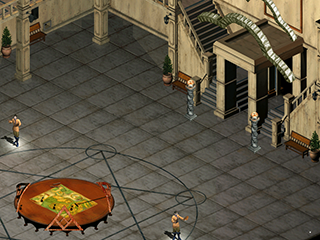 Middleland - Procella - Abaddon

You can teleport to Middleland from the cities, and they can be used to go from one city to another.
Middleland has pits of medium and high level; from there, you can access to Procella and then to Abaddon, which has pits of high level.









Bledding Island & Arenas

You can access to Bledding Island from the CityHall Officer. In this map, you will not receive any reward. You can fight against any Unit.
The arenas are little maps where different Events will take place.



Minimap
You can toggle the Minimap by pressing Ctrl + M.
You can see the pits on the Minimap by pressing Ctrl + P.
The teleports will appear as white dots.
The color of the Units will depend on the Guild, Party or Event. You can disable this option on the Advanced Menu (F10).
Some little maps will not contain minimaps.